The OKRA Care Glucose Meter is an excellent tool to help you monitor your diabetes and keep your health on track.
What does the Starter Kit contain?
The OKRA Care Glucose Meter kit contains different resources and devices that can help you get in front of your diagnosis and make testing as easy as possible. The kit contains:
OKRA Care Glucose Meter

Lancets

OKRA Care Test Strips

Lancing Device

OKRA Care Control Solution Level 2
Setting Up Your OKRA Care Glucose Meter
The Buttons:
Up Button

Down Button

Power Button
Turning It On:
Hold the power button for 3 seconds until you hear the beep

Set the activity option to on or off

Press the power button again to save the setting

Set the date and time and use the power button to save
Next Steps:
Choose how many days you want for your average readings and save (Access up to 365 past blood glucose readings)

Then select if you want the alarm function to be off or on, save

Select the time for your alarm to go off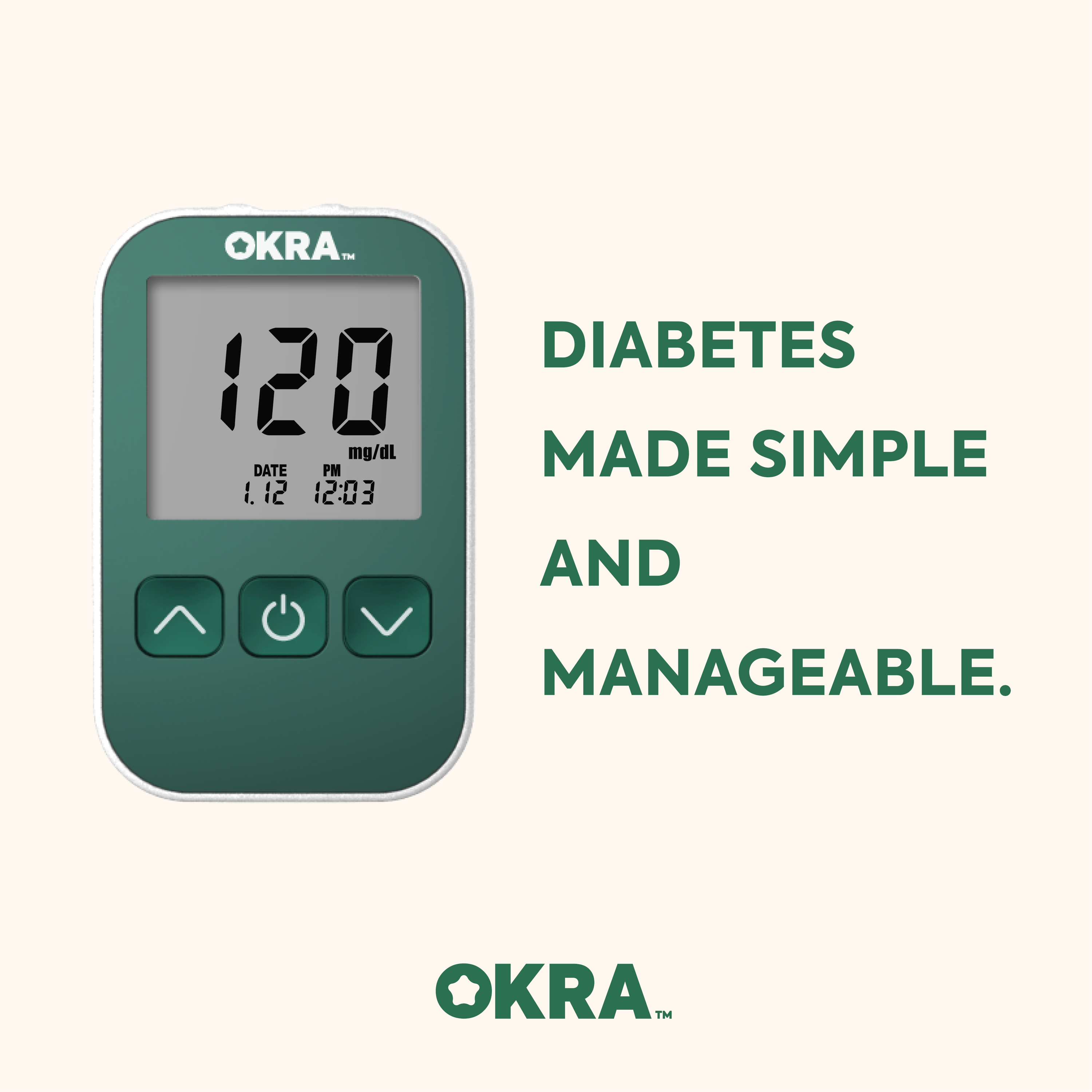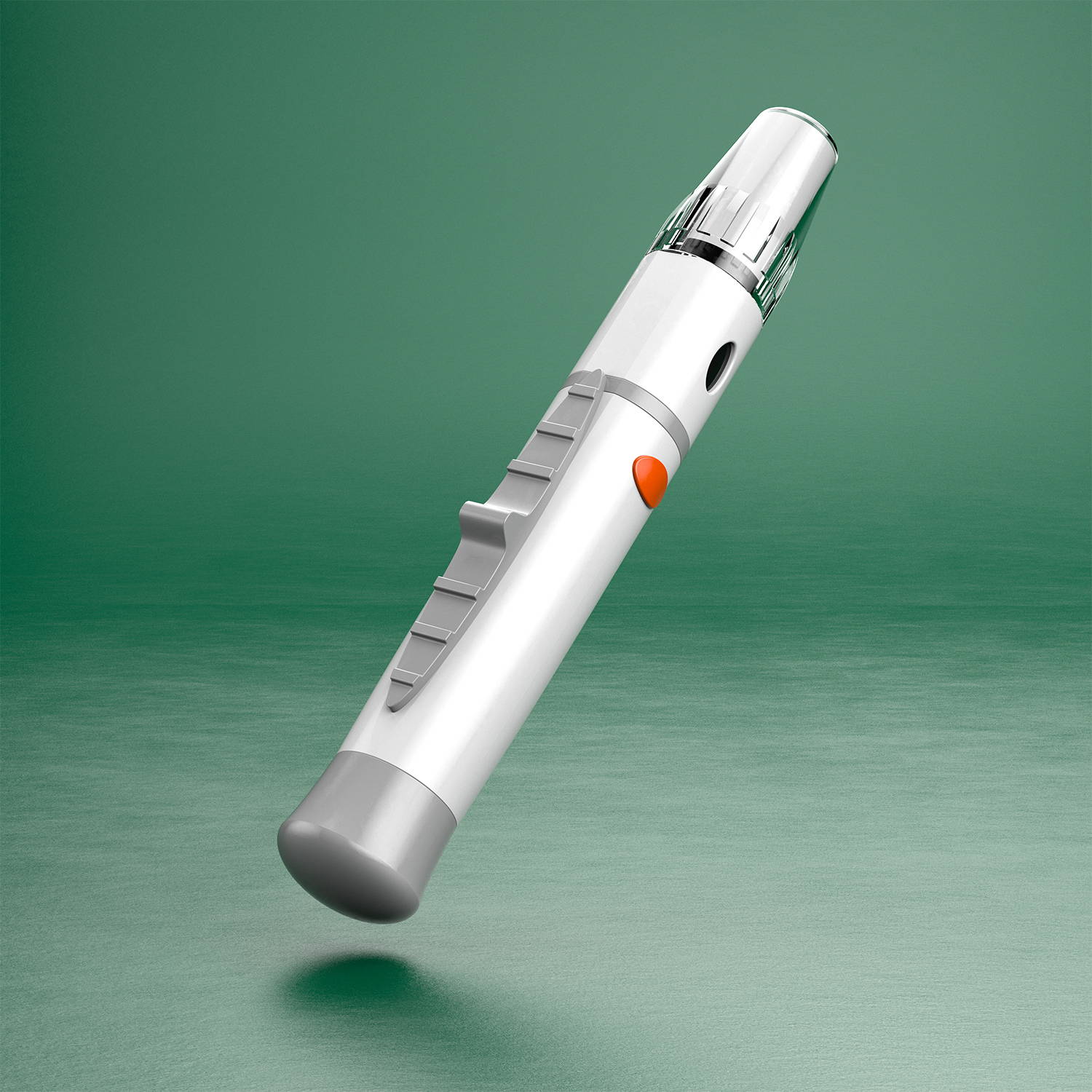 How to Set Up the Lancing Device?
Here is how to set up your Lancing Device:
Take off cap of the device

Put the OKRA Care lancet into the device

Twist off the rounded cap

Put the cap back on

Turn the dial from 1-6 to get your setting

Pull the end of the lancing device until you

hear a click
Performing a Blood Glucose Test
Take a test strip from the bottle and close the lid

Insert the test strip into the meter

Make sure the code on the meter matches the code on the bottle

Wash hands and dry

Use the lancing device to get a drop of blood

Lightly touch the blood with the strip in the meter

Your results will pop up within 5 seconds

Save and hit power to turn off

Take used test strip out of the meter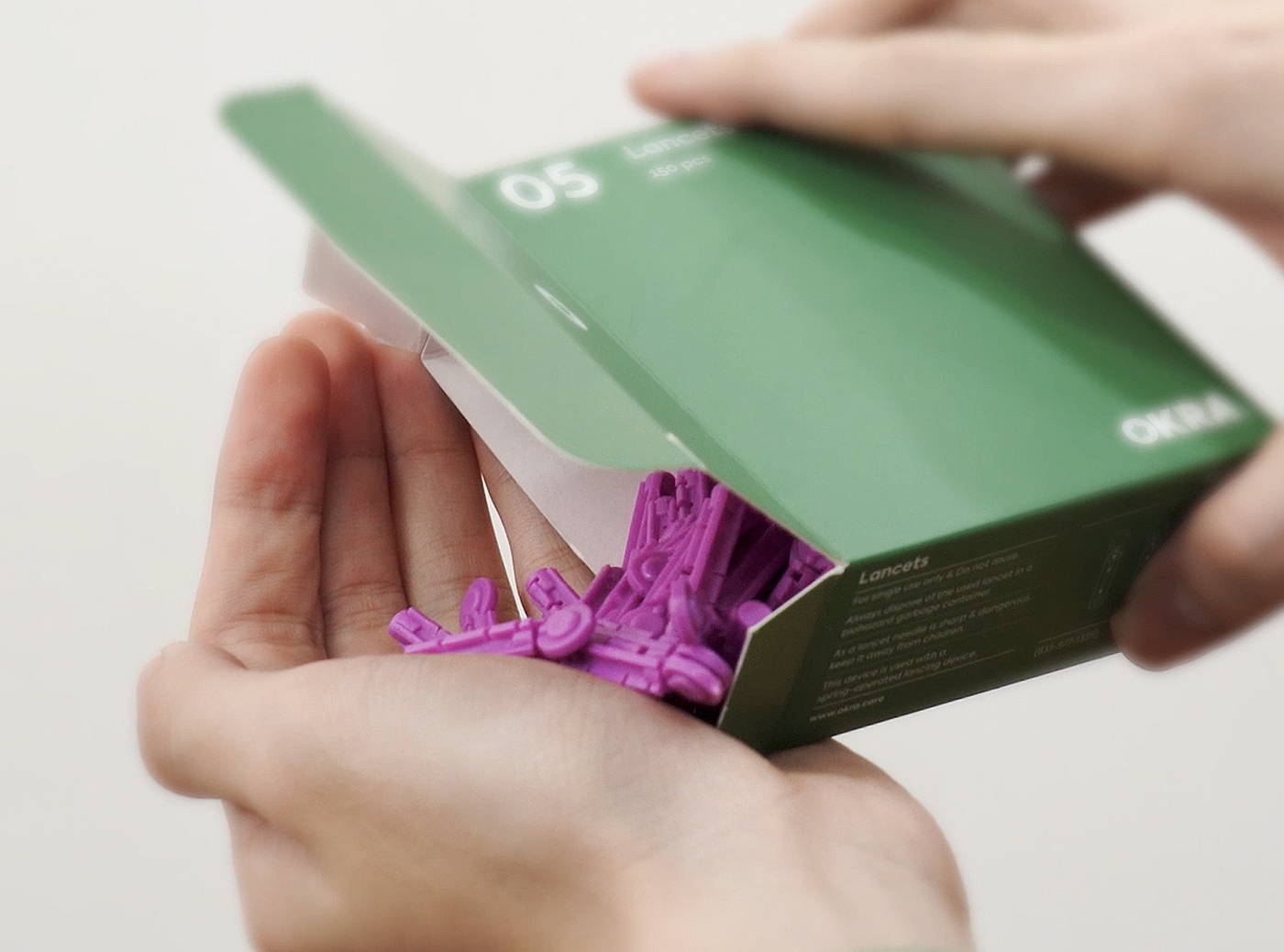 ---
Now you know how to use your OKRA Care starter kit. OKRA Care was created with simplicity to make it easier than ever to manage your diabetes on your schedule. Our subscriptions are customizable to fit your unique usage and needs.
SUBSCRIBE TO OUR NEWSLETTER
Recieve our latest offers, guides and more.