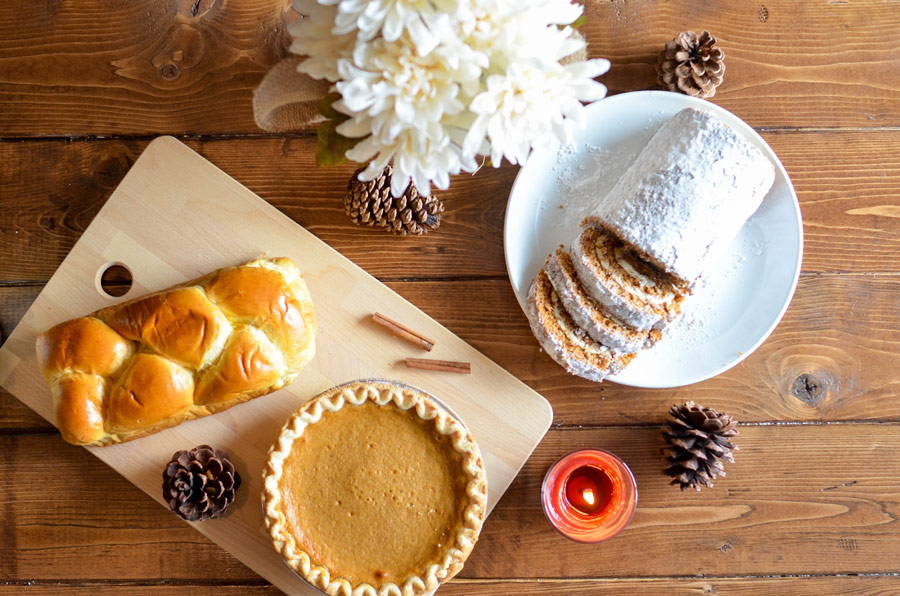 When you have diabetes, you have to keep a close eye on what you decide to eat. Navigating the holidays and diabetes adds another element of difficulty to this task.
Depending on your traditions and culture, holiday foods can come packed with sugar, carbs, and other ingredients that may affect your blood sugar levels or insulin sensitivity.
But you don't want to be left out of the festivities, right? It's possible to enjoy your time with family and friends and manage your diabetes. Whether you need general tips or specific recipes, you can find it all right here.
Diabetic Holiday Eating Tips
Here are a few ways to help navigate your diabetes during the holidays.
Pay Attention to Meal Times
Sometimes, holiday meals are scheduled at odd times. Perhaps your family enjoys Christmas "dinner" at noon instead of the usual time in the evening.
If that sounds like your holiday experience, plan in advance how you'll handle these changes. For example, do you need to have diabetic holiday recipes on hand? Or, if you take insulin injections or pills to lower your blood sugar, you may need to have a snack at your regular meal time to prevent a low blood sugar reaction.
Speaking of snacks, one of the easiest holiday eating tips is to plan them. If possible, ask the host of your gathering in advance for the menu and if there will be healthy options.
If the menu is high in carbs, fat, or sugars, navigate the holidays and diabetes by bringing your own snacks. Almonds or no-bake energy bites travel well and are easy to snack on while chatting with others.
Or, try one of our diabetic holiday recipes below and offer to share with guests!
The holidays provide many tempting options that are also usually high in carbohydrates. One easy holiday eating tip is to be selective about which holiday foods you consume.
For example, if the dinner table is piled with mashed potatoes, rolls, stuffing, and pumpkin pie, focus on the items you only get this time of year. Usually, things like mashed potatoes and dinner rolls aren't holiday-exclusive. Pass on them so you can save room for your family's traditional pie or sweet potato casserole you only get once a year.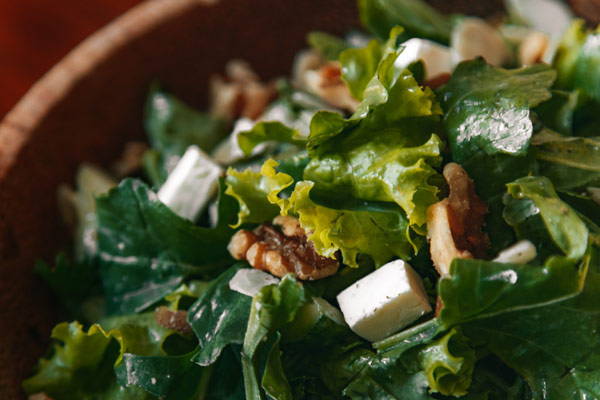 Speaking of the dinner table, oftentimes holiday fare is light on the vegetables. If that's the case with your gathering, try this holiday eating tip and bring your own!
Offer to provide a leafy green salad or a pan of vegetables roasted with delicious spices. Remember to prioritize non-starchy vegetables like broccoli, cauliflower, spinach, or baby corn. You'll get a big dose of fiber and nutrients to help fill you up and make it easier to reduce your portions of the higher carbohydrate dishes.
When in doubt about handling the holidays and diabetes, you can always opt to make your own food. Here are a few of our favorite recipes to add to your holiday eating tips:
Sautéed Brussels Sprouts with Bacon & Onions
Ingredients:
2 pounds Brussels sprouts, trimmed
3 slices bacon, cut into 1-inch pieces
1 tablespoon extra-virgin olive oil
1 large onion, diced
4 sprigs thyme or savory, plus 2 teaspoons leaves, divided
1 teaspoon salt
Freshly ground pepper to taste
2 teaspoons lemon juice (optional)
Directions:
Cut the sprouts into halves (or quarters, if they're very large). Bring a pot of water to boil and add the sprouts. Cook 3–5 minutes until barely tender.
Meanwhile, cook bacon in a skillet over medium heat for 3–6 minutes until brown (but not crisp). Drain on a paper towel and remove all but 1 tablespoon of bacon fat from the pan (this adds delicious flavor!).
Add the oil to the same pan with the onion. Cook, stirring frequently, for about 4 minutes (or until soft). Add the thyme or other savory seasoning sprigs plus the salt and pepper.
Increase the heat to medium-high and add your Brussels sprouts. Cook, stirring occasionally, about 3 minutes until tender and warmed through. Remove the seasoning sprigs.
Add the bacon, thyme leaf teaspoons, and lemon juice. Toss everything together and serve.
Greek Yogurt Chocolate Mousse
Ingredients:
6 mini Hershey's sugar-free special dark chocolate bars, chopped
2 cups plain nonfat Greek yogurt
2 tbsps honey (or, a holiday eating tip: use 4 packets of artificial sweetener!)
1 tsp vanilla extract
¼ cup skim milk
6 tbsps nonfat whipped topping
Fresh raspberries
Directions:
Place the chopped chocolate in a microwave-safe bowl. Microwave for 30-second increments, stirring in between, until chocolate is fully melted.
In a mixing bowl, whip the Greek yogurt until fluffy. Add the rest of the ingredients and beat until combined. Last, add the melted chocolate in small amounts, beating again after each addition.
Once the chocolate is fully incorporated, either refrigerate until serving or split into 6 portions. Top with whipped topping and raspberries as desired.
Manage Your Diabetes with OKRA Care
Navigating the holidays and diabetes doesn't have to be difficult. Whether you take advantage of our holiday eating tips or bookmark our diabetic holiday recipes, let us help you enjoy the season!
Learn more about our OKRA Glucose Meter or get in touch with questions.