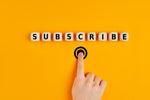 If you have or know anyone with diabetes, then you also know why staying on top of your blood sugar levels is critical to your health. This can be difficult when you constantly track your food intake and medication schedule. Lucky for you, OKRA Care subscription boxes are available to make life a little easier. In today's blog post, you will learn about the key benefits of using OKRA Care subscription boxes.
The cost of healthcare is skyrocketing. And while many factors are driving up the cost of medical care, one often overlooked factor is the role of insurance companies.
Believe it or not, insurance companies can drive up the cost of blood sugar monitoring systems and blood glucose meters. Here's how it works: Most insurance companies use a third-party provider to process claims for glucose monitoring supplies. These providers often charge a higher price for the same supplies than if you purchase them directly from the manufacturer.
In addition, they may also require you to use a specific brand of supplies, which may be more expensive than other brands. As a result, by using an insurance company to purchase your supplies, you may be inadvertently driving up the cost of your care. If the cost of your care concerns you, ask your doctor or diabetes educator about how to save money on supplies. They may be able to help you find a more affordable option for your needs.
Pay Less to Get More with OKRA
At OKRA, we understand the challenges that come with managing diabetes. We've assembled a team of researchers with over 25 years of experience developing hospital-standard testing supplies. We're proud to offer a uniquely-designed glucose monitoring system that simplifies and makes testing less stressful.
Our products are carefully constructed to make them easy to use and provide accurate results, so you can be confident in your health. We pride ourselves on offering high-quality diabetic supplies at an affordable price. We cut the middleman out by shipping our products to your home directly; this way, you're assured of the best possible value for your money.
Our quality blood sugar monitoring systems are built from the best available materials. We also provide a 100% money-back satisfaction guarantee, so you never have to compromise the product quality for the price. With OKRA, you can be confident you're getting the best products and value for your hard-earned money.
The Benefits Of OKRA Care Diabetic Subscription Boxes
At OKRA, we understand the importance of always having your diabetic test strips on hand. That's why we offer our Refill Kit subscription service, which helps ensure you never run out of any important strips again. Our Refill Kits contain enough strips to last 1-2 months, and they can be customized to fit your specific needs. Choose your desired quantity and delivery frequency, and we'll take care of the rest. Our kits are competitively priced, so you can get the supplies you need without breaking the bank. Sign up for OKRA Care  Subscription Boxes today and be assured of having the best products you need to live a healthy and happy life.
---
← Older Post Newer Post →