Whether your job has you jet setting all around the world or you only travel for leisure, as a diabetic you have to prepare a bit more thoroughly for traveling than others. From your meter to your testing strips, there's a lot to think about and pack. After all, you don't want to be caught somewhere new without your supplies!
That's why we crafted this checklist to make traveling with diabetes safe, easy, and fun. (Hint: bookmark this page so you can save it for your next trip!)
Things to Take when Flying with Diabetes
You may be aware of the TSA regulations that any liquids on flights should not exceed 3.4 ounces, but what about regulations surrounding diabetes supplies? Are there any? Do they count as medical items? What else do you need to prepare? Let's dig in.
1)See your doctor before you go
Item number 1 on the checklist? An appointment with your doctor to ensure you're fit for the trip. Ask questions like how your planned activities may affect your diabetes, how to adjust your insulin if you're changing time zones and if you need extra prescriptions for emergencies. You should also get your doctor to write you a letter stating that you have diabetes and that you need your medical supplies. (The letter will make flying with diabetes a much smoother process.)
2)Locate pharmacies near where you're staying
Hopefully, your doctor wrote you an extra prescription and in the best-case scenario, you won't need to use it! However, just in case, our traveling with diabetes checklist includes locating pharmacies near where you'll be staying. This is especially important if you're going to foreign countries where the process of obtaining medications may differ.
3)Get a medical ID bracelet
No matter how old you are, a medical ID bracelet stating that you have diabetes (and any other health issues) can be a lifesaver. If your blood sugar levels get out of control for any reason, the medical professionals tending to you need to know you have diabetes.
Flying with diabetes is always riskier than flying without it. That said, travel insurance is a good idea whether or not you have this condition. Just in case you miss your flight or need medical attention, insurance will cover you.
5)Check meals ahead of time and/or pack your own
Now we're getting to the part of the checklist that deals with food. If possible (and your flight is long enough), call your airline to see what meal options they have available. Make sure the food will work with your nutritional needs, and if not, ask if you can order a meal that will. If all else fails, make sure it's okay for you to pack your own. (This is another place where having that doctor's note comes in handy!)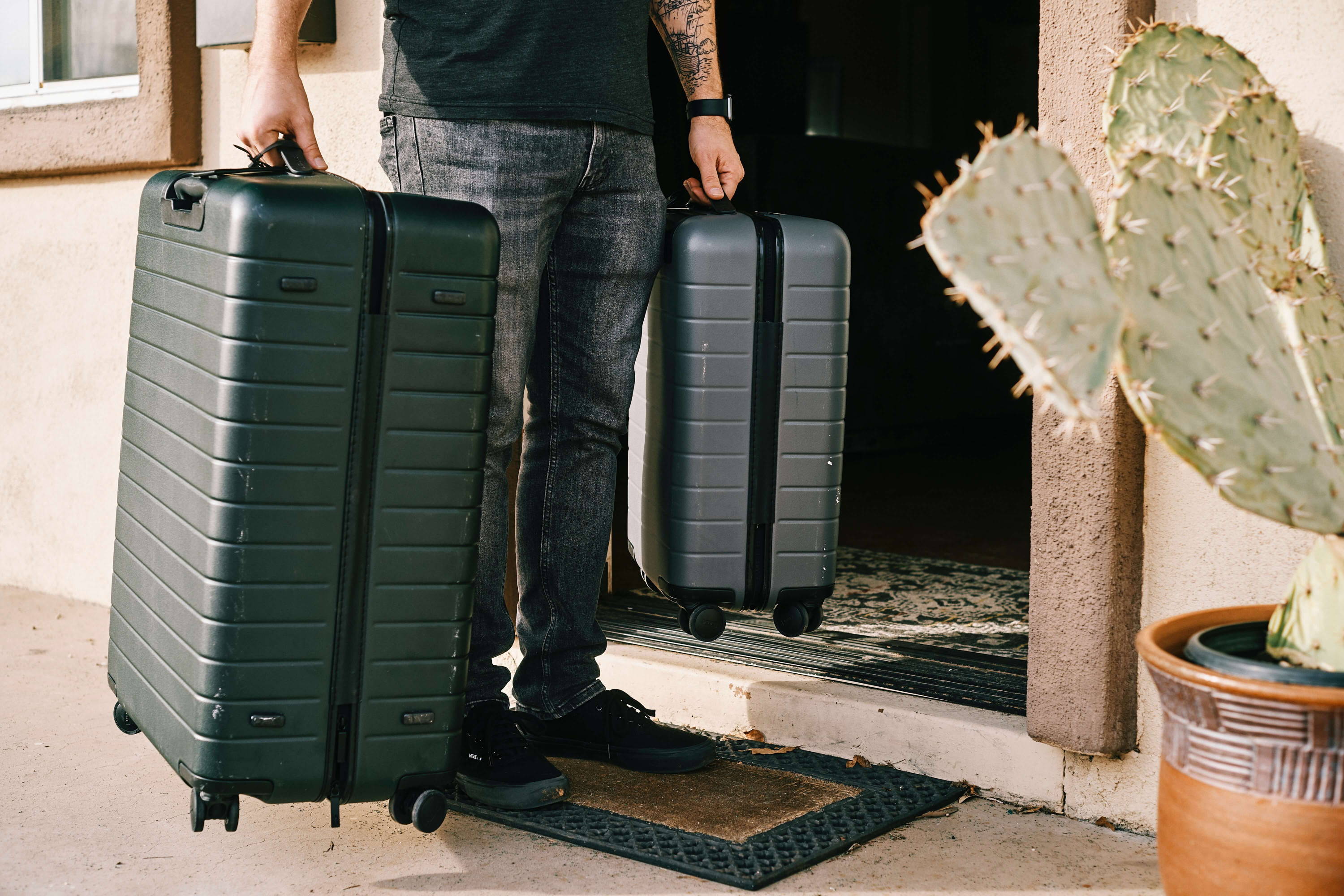 To help your flight experience go smoothly, there are a few essential packing tips to keep in mind:
Keep your supplies in your carry-on bag. Consider filling a smaller cabin bag with your insulin, glucose tablets, and snacks.
Pack healthy snacks like fresh fruit, veggies, and nuts.
Pack twice as much medicine as you think you'll need. Keep your supplies in pharmaceutical bottles or get extra labels you can attach to your supplies.
Consider downloading a blood sugar app to connect to your monitor for effortless checks.
7)Prep for airport security
The TSA offers notification cards you can download to give the officers screening you notice about your medical supplies. This can help the security aspect of flying with diabetes go much more quickly and smoothly.
Remember the 3.4 ounce rule? Good news! Diabetics are exempt for medicines as well as fast-acting carbs like juice and gel packs to keep insulin cool. The last thing to mention on our traveling with diabetes checklist is that continuous glucose monitors or insulin pumps may get damaged in the X-ray machine. To pre-empt this, simply ask for a hand inspection.
Make Health Simple with OKRA Care
Whether the airport is your second home, or you don't plan on traveling anytime soon, attending to your healthcare needs can be made simple with an OKRA Glucose Meter . We have over 25 years of experience creating hospital-grade testing supplies that we're proud to offer with a 100% money-back guarantee of quality.
Make flying with diabetes simple when you sign up for our subscription box today! Get everything you need to manage diabetes delivered right to your door. Enjoy free shipping and cancellation anytime!
Questions? Get in touch with us!